ESO Artificial Intelligence Committee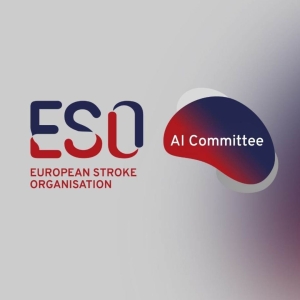 The newborn ESO Artificial Intelligence Committee is looking for stroke researchers interested to become Committee members.
The use of Artificial Intelligence (AI) in several fields, including medicine, has been rocketed in the last years. The European Stroke Organisation needs to serve as an European leader in the field of application of AI to stroke research and clinical practice by:
Promoting European research networks on AI
Promoting a person-centred approach of AI development, with the direct involvement of patients and caregivers
Elaborating strategies to integrate AI in stroke diagnostic and treatment pathways
Addressing ethical issues, privacy-related concerns and reliability of AI-based approaches
Promoting dialogue between ESO and European Institutions
All committee participants need to be ESO members.
The Committee will be presented during the next ESO Conference in Basel.
If you are interested in applying, or if you wish for further information, please contact Dr. Pietro Caliandro at pietro.caliandro@policlinicogemelli.it. To apply, please send your CV and letter of motivation by 31 October.
ESOC is Europe's leading forum for advances in research and clinical care of patients with cerebrovascular diseases. ESOC 2024 will live up to its expectation, and present to you a packed, high quality scientific programme including major clinical trials, state-of-the-art seminars, educational workshops, scientific communications of the latest research, and debates about current controversies. Learn more.